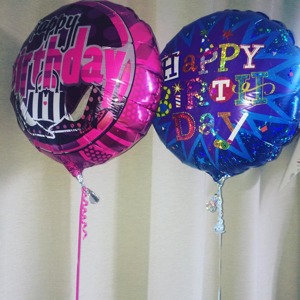 Have had the busiest December ever! Having such a great time but wow, I don't remember last time I had a day in the sofa, but loving it!

Me & Steve have had amazing birthdays with lots of celebrations! It continues tomorrow with a birthday party for Steve! Thank you to everyone that has wished me happy birthday! Had a lovely meal with Steve, Tom and the amazing Price family. Followed by a gig in Marea with Julian, and then i met loads of friends out! Was such a fantastic night!

The Christmas week is here and it's so lovely! It will be busy but great :).

Tonight me, Ele & Emma have watched the Mr. Bean Christmas celebrations. love it! Have loads of christmas movies I want to watch, no chance it will happen, haha!

MERRY CHRISTMAS

XX
Read the whole post»
It's finally time for my favorite month of the year - DECEMBER .
Everybody that knows me knows that I'm a total Christmas freak and loves everything that has to do about December!! It's not only Christmas, advent and Lucia! Also many birthdays including mine and last but not least New Years Eve!

I've spend this first day of December doing a "spring clean" with my man! In my family we call it Christmas clean, but hey, i can adapt!
It has been a lot to do and as you can imagine we haven't finished the whole house yet! It's a lot of work to do but it feels amazing when It is done! This week we have had painters over to fix the living room and the guest room so it will really look perfect when everything is done .

Hopefully we can get the tree up soon too! Pictures will come when it's all done!

Have been singing tonight in the amazing Hotel Princess Yaiza! Wow, it's so fab! It is very quiet though at the moment which is a shame but have to remember it is that time of the year. When christmas kicks in it will all be different .

What i haven't mentioned yet is that I started today with watching the Swedish Advent Calendar on TV! They don't have this kind off thing in the UK, so just to explain - every day from the 1st of December - 24th of December there is one episode of a christmas series, a new one every year. It is firstly meant for the kids but lots of adults love it too.
So ok, this year looks to be amazing! Great actors like Björn Gustafsson and Johan Ulvesson is in it! Can't wait to watch the rest of it!

Let December begin! Wohooo!

Read the whole post»