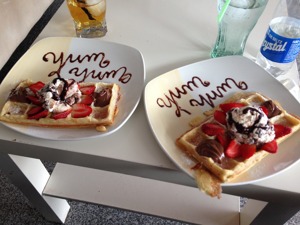 So it has been very cold for a long time now in Lanzarote, believe it or not.
I've got a cold and I just want to be wrapped up in bed til the weather gets better again and I don't have to sneeze all the time.
Looking forward to sun sessions, sun glasses and shorts.

Day off tomorrow and it is very needed. Here is a pic from the last day off. Me and Steve were treating ourselves with the lovely waffles from yum yum. Perfection!