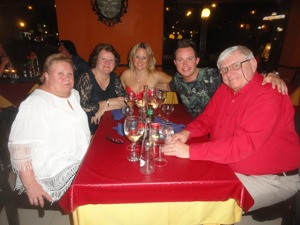 So the last week has been filled with a lot of sun, wine, late nights and games.
Family has been over and it was the best week this year so far. Had a lovely time and did'nt want it to end. The weather turned immediately great all of a sudden when they got here so have finally got some tan :).

Family are back home again but it wont be long til we meet again.